Archiving a page
To archive or unpublish pages that have already been published, click the three-dot symbol on the upper right corner of the page and choose Archive from the drop-down menu.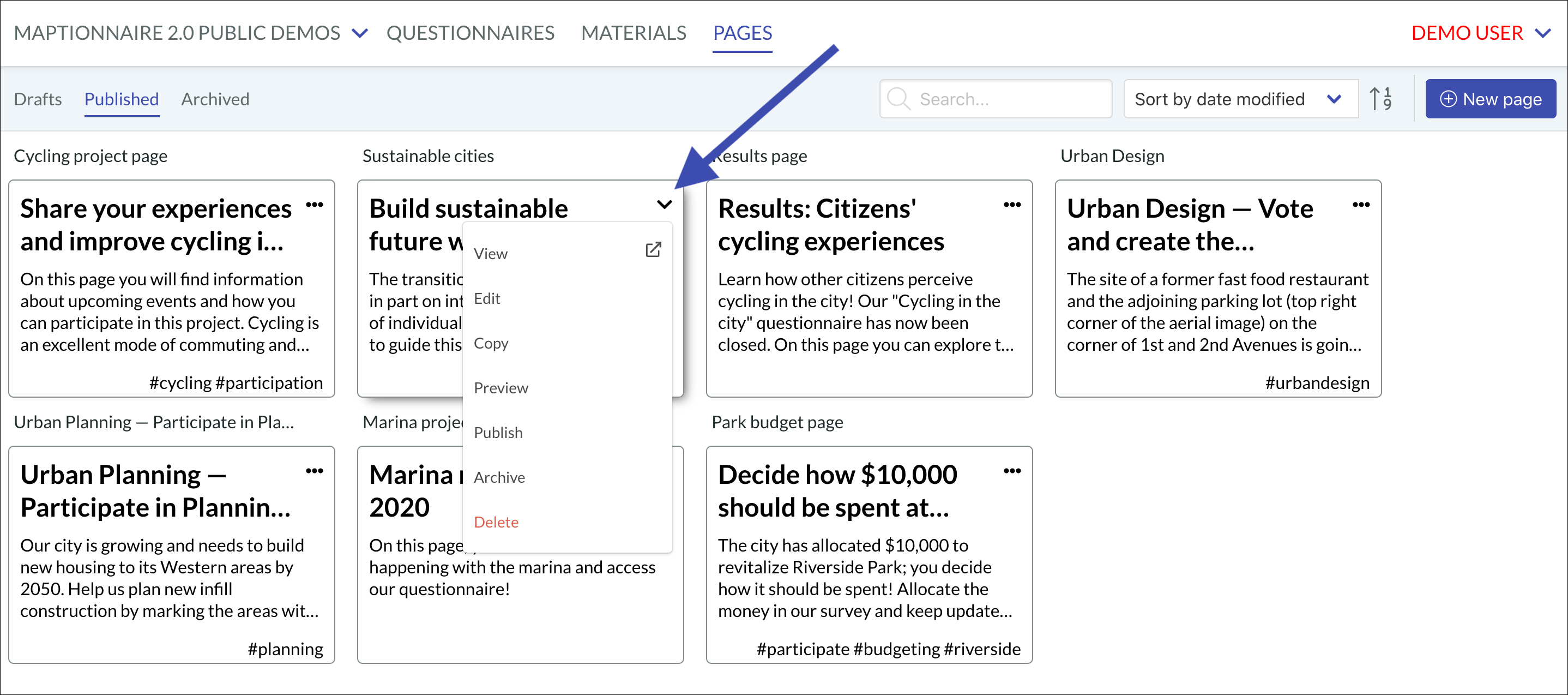 Remember that the page will then be categorized under Archived. You can restore the page from the same menu by clicking Restore.
Deleting a page
In order to delete pages, you have to first delete all content from it. Then, click the same three-dot symbol as in the instructions above and choose Delete. Please note that once deleted, a page cannot be recovered.