How can I ask respondents follow-up questions on the locations that they mark on the map?

You can add pop-ups to all three types map questions (map point, line or polygon/area). This enables you to ask your respondents to tell you more about the places they have marked. The way in which you create the pop-up window and edit its content is the same in all three map question types.
Add a pop-up feature to a map question
Click the three dots in the upper right corner of the map question element to open a drop-down menu. Choose Create pop-up.

You should now be viewing the same view as in the image below. This is where you add the content that you want to include in the pop-up window. You can add content in the same way as on the questionnaire pages: click the Add element button and the element library should open on the right, allowing you to browse the available elements and add them by clicking.

When you are ready, simply click the page you want to return to from the page menu (on the left of the screen) or add a new page. The pop-up will be automatically saved.
Edit or delete an existing pop-up feature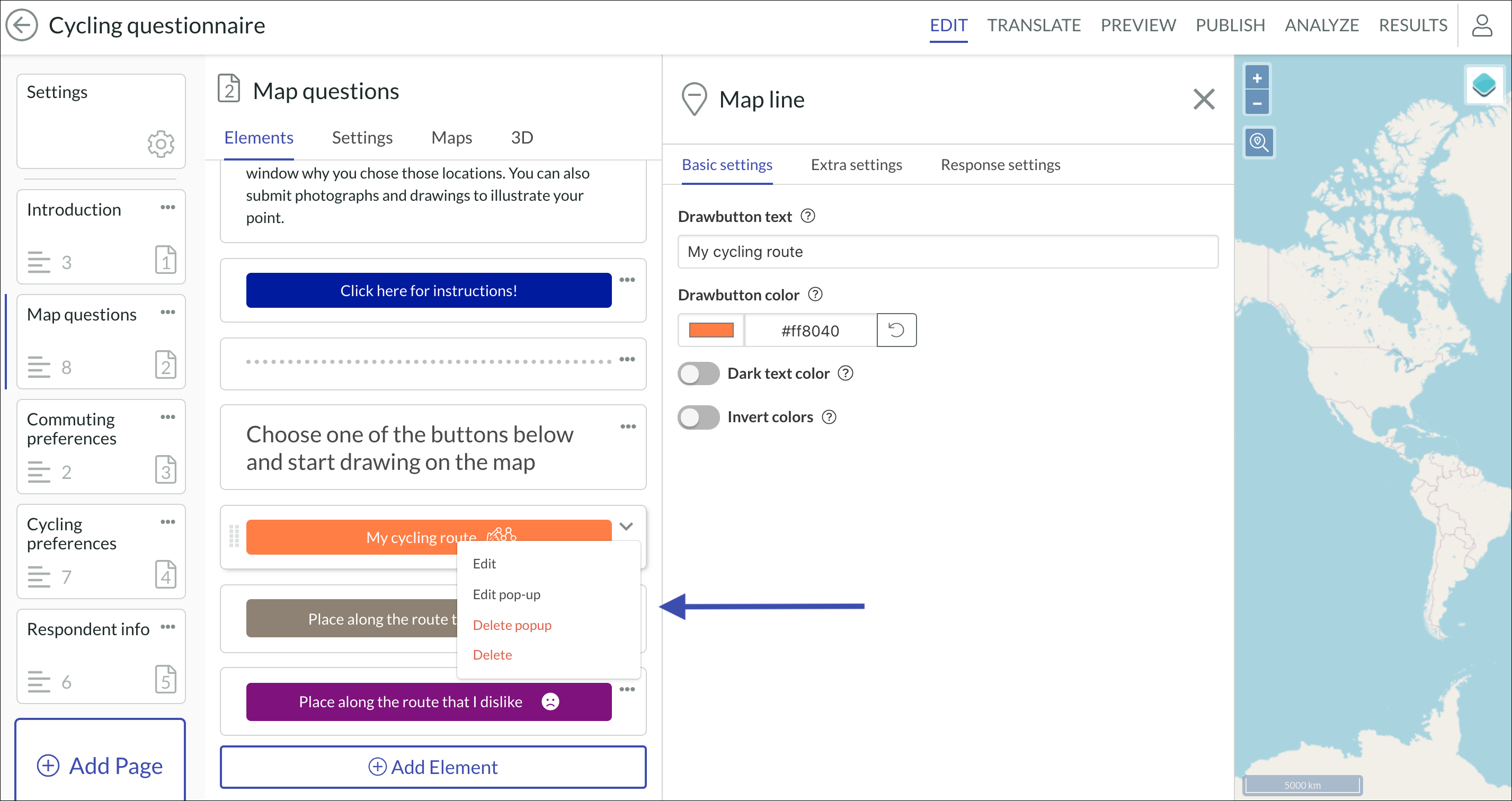 If you want to return to edit the pop-up window, or want to delete it without deleting the entire element, simply access the element drop-down menu as you did when creating the pop-up window and choose accordingly.