Preview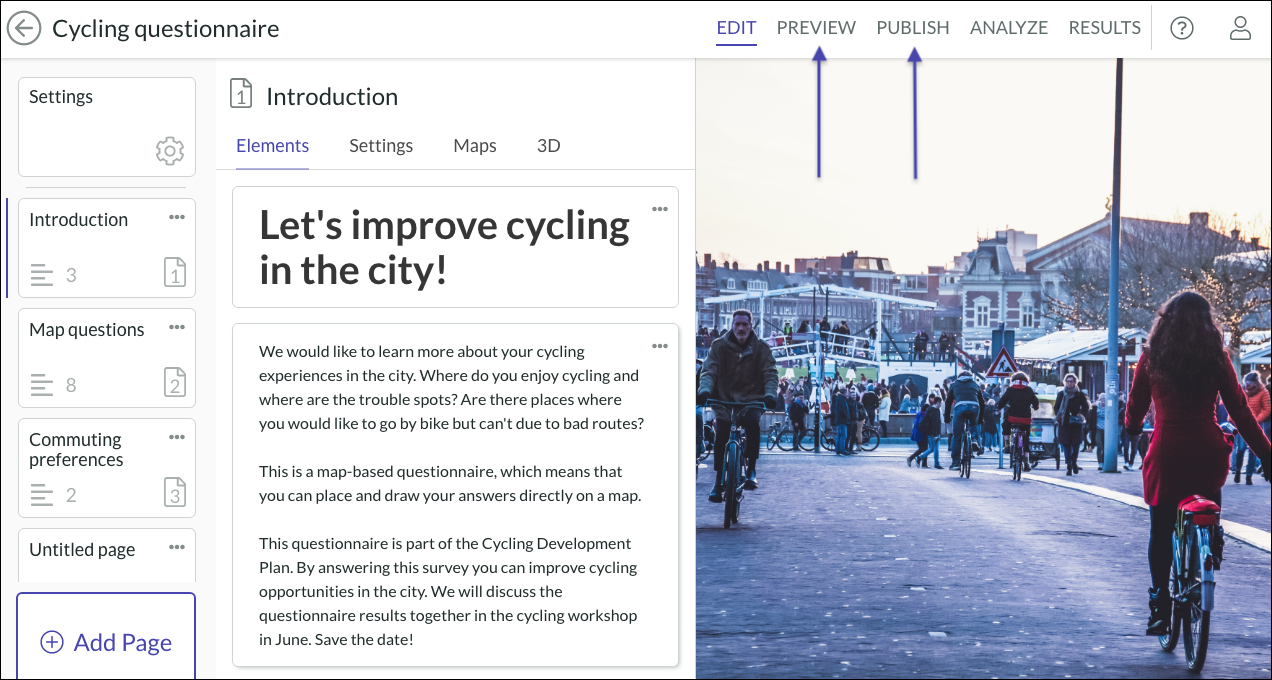 Surveys can always be previewed using the Preview functionality. However, please note that a survey in the preview mode is only visible to team members. This setting is therefore intended to be used only for checking the visual look of the survey.
Testing your survey
Before you share the survey with respondents, we highly recommend testing it. To do so, publish your survey and send the URL to your test respondents. Once you receive feedback, you can make the changes to your survey and activate them by re-publishing it.
Deleting/hiding test results from the final results data
Once you have completed data collection, you can filter out the test responses from the final results spreadsheet.
Option 1:
Go to Results and choose the Download data tab. Then, choose the version of the questionnaire published after testing has been completed.

Option 2:
Go to Results and choose the Manage respondents tab. Choose the dates by which you want to filter respondents. Then, choose the ones you want to hide from the list below by ticking the checkboxes. By using this option you can also hide test responses from the Analysis tool.

Option 3:
There is also a third option, but it requires all testers to create their own Maptionnaire user accounts (they do not need to join your team). Once testing has concluded, they can delete their responses by going to the My responses section in their user account settings and clicking the trashcan symbols next to their answers.