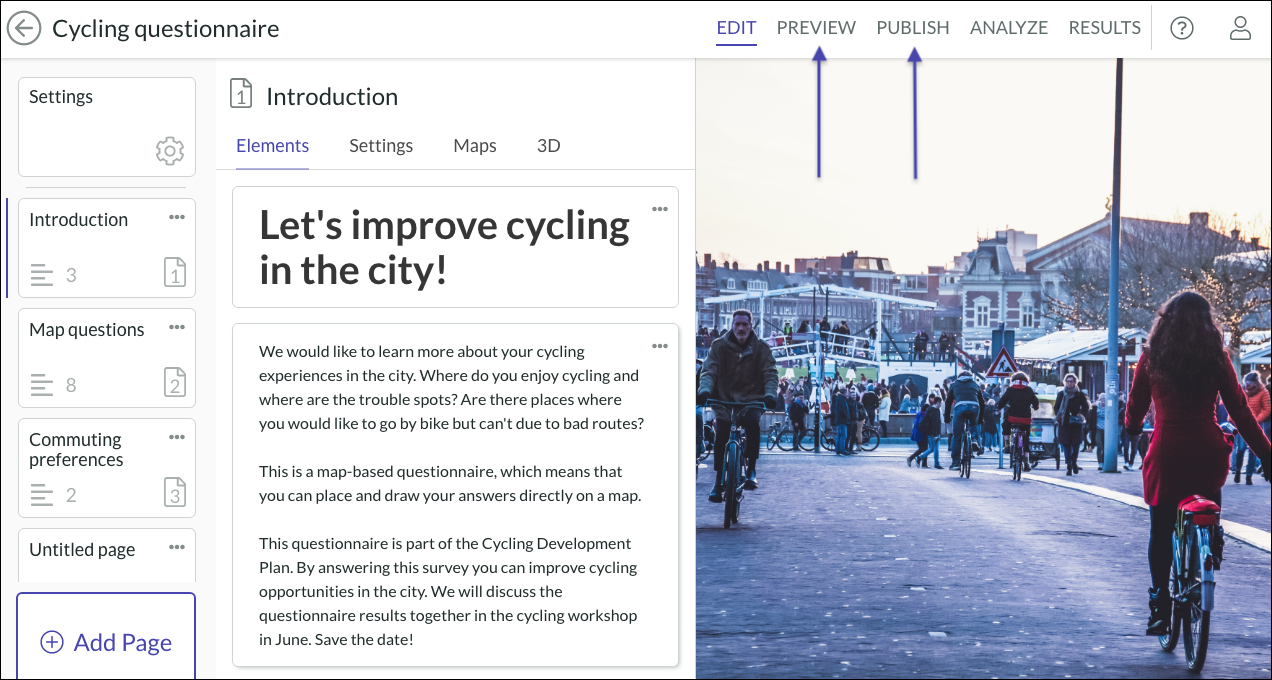 Before you share your questionnaire with your stakeholders, it is always a good idea to test it. The Preview functionality allows you to see what the questionnaire looks like. To test it with test users, which we highly recommend doing, you need to first publish your questionnaire.
Once you have completed data collection, you can filter out the test responses from the final results spreadsheet. There are two ways in which you can do this:
Option 1: Go to Results and choose the Download data tab. Then, choose the version of the questionnaire published after testing has been completed.

Option 2: Go to Results and choose the Manage respondents tab. Choose the dates by which you want to filter respondents. Then, choose the ones you want to hide from the list below by ticking the checkboxes. By using this option you can also hide test responses from the Analysis tool.