Questionnaires dashboard
To access the Questionnaires tool, you need to log in and select the team that you want to work in. Then, click Questionnaires on the top left side of the screen. You are now viewing the questionnaires dashboard.
Already created questionnaires are categorized according to their publication status (drafts, published, archived), as shown in the image below. Each questionnaire has its own 'card', which shows their public and internal (non-public) titles and a short profile text. When you want to edit an existing questionnaire, click the three dots on the upper right corner of the card (see arrow in the image below). From the drop-down menu that opens you can choose to:
Edit

Preview

Publish

Translate

Copy

Archive

Transfer

Delete

Download the results

Analyze the results

Questionnaire editor
To start your first questionnaire, click the New Questionnaire button on the right side of the screen.
You are now in the questionnaire editor and can start drafting your survey. The questionnaire will consist of different question, content and programmatic elements. Click Add Element to access these elements.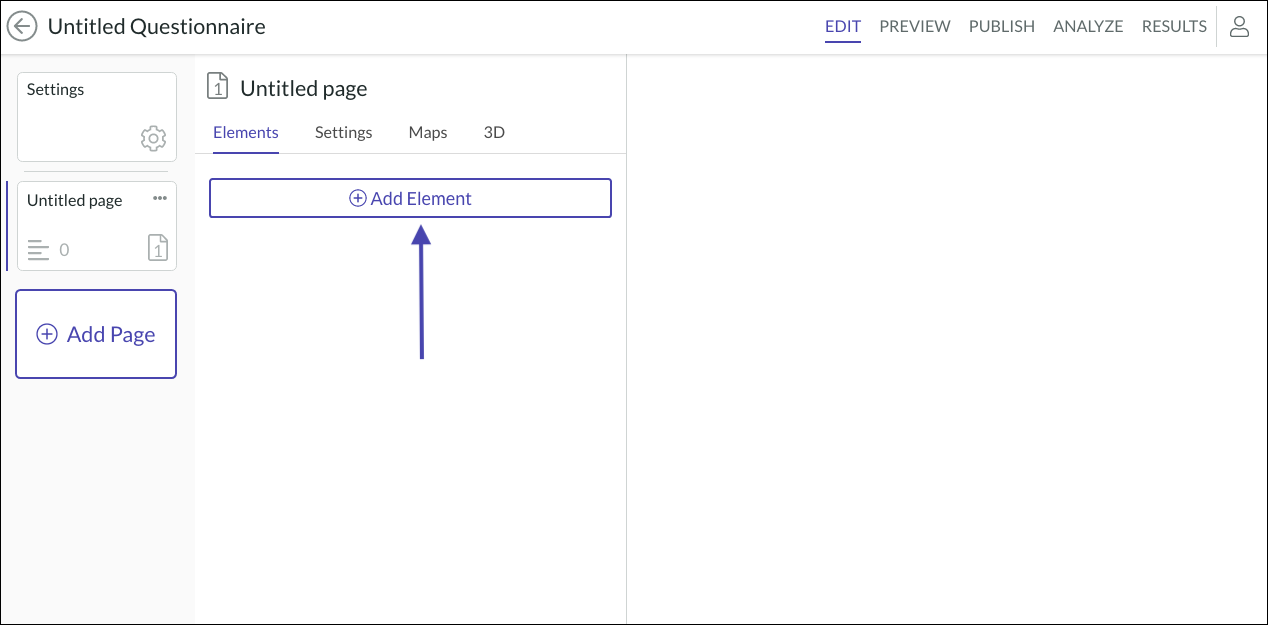 The structure of the questionnaire editor can be seen below.
(1.) shows all the pages you have in your questionnaire and allows you to access its settings
(2.) is the questionnaire page draft
(3.) contains the element library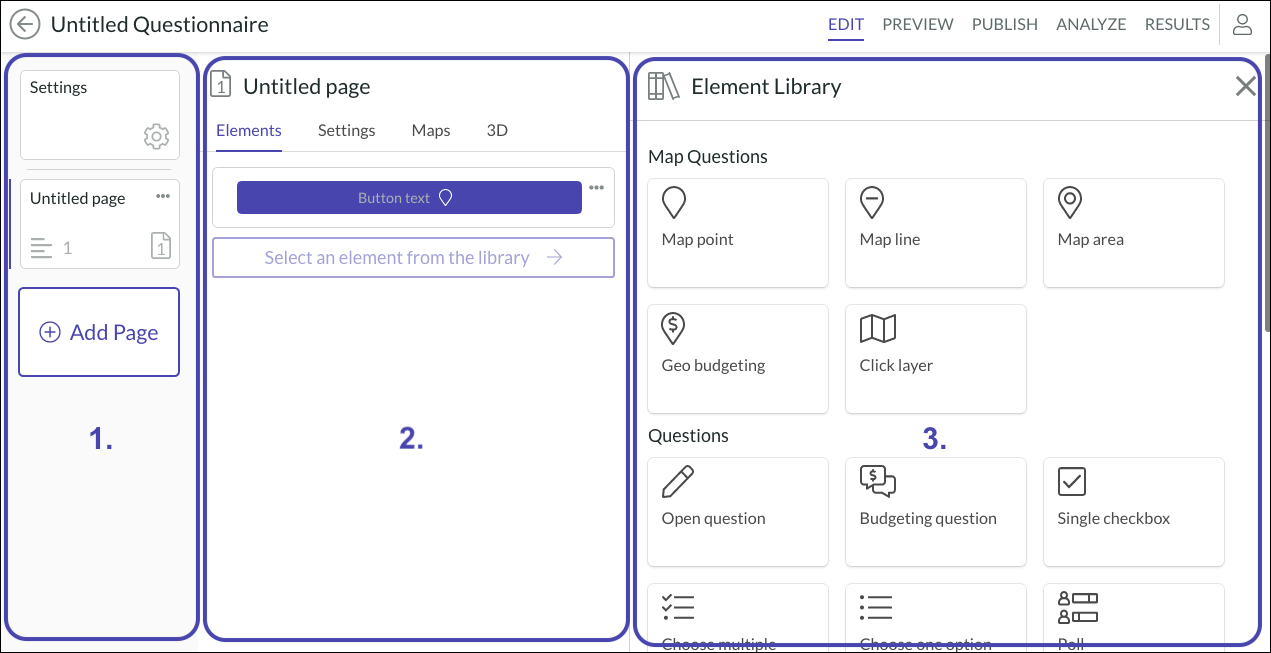 Choose the content and question elements that you would like to use. You can arrange the order of elements by dragging and dropping. To add more pages, click Add page on the left. You can find more information on from Questionnaire elements.