When logged in to Maptionnaire, you can always see your user name on the top right corner. When you click it, a drop-down menu opens that allows you to navigate the platform.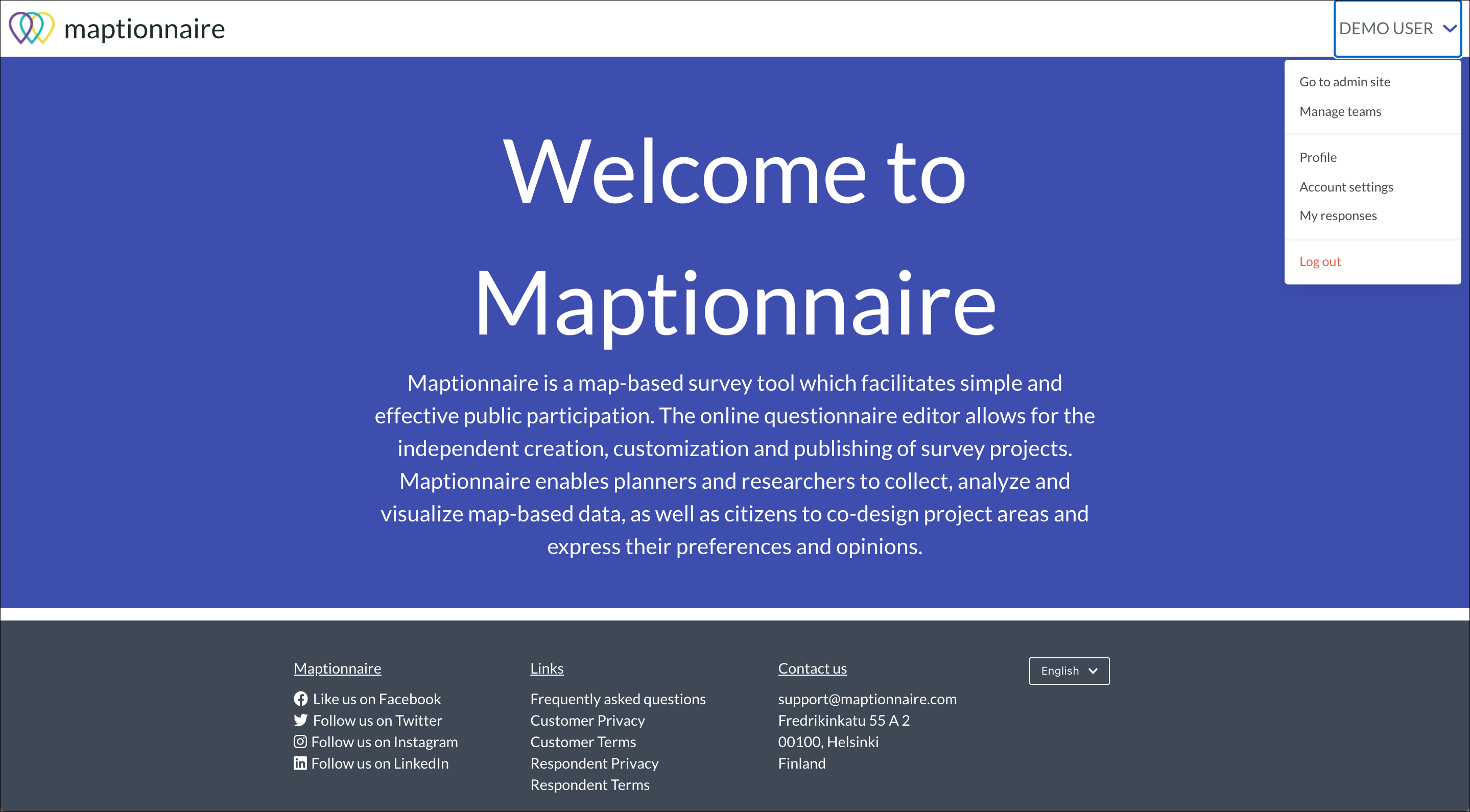 Your user account settings are contained in Profile, Account settings and My responses. In Profile, you can change your Display name (username), which was automatically generated when you registered. Changing your display name will not affect your login details.

Go to the Settings tab to access your account settings, such as the default language that Maptionnaire will be used in and to change your password. You can also disable your account in this section.
My responses contains any responses you have left to surveys while logged in. You can delete them in this section.