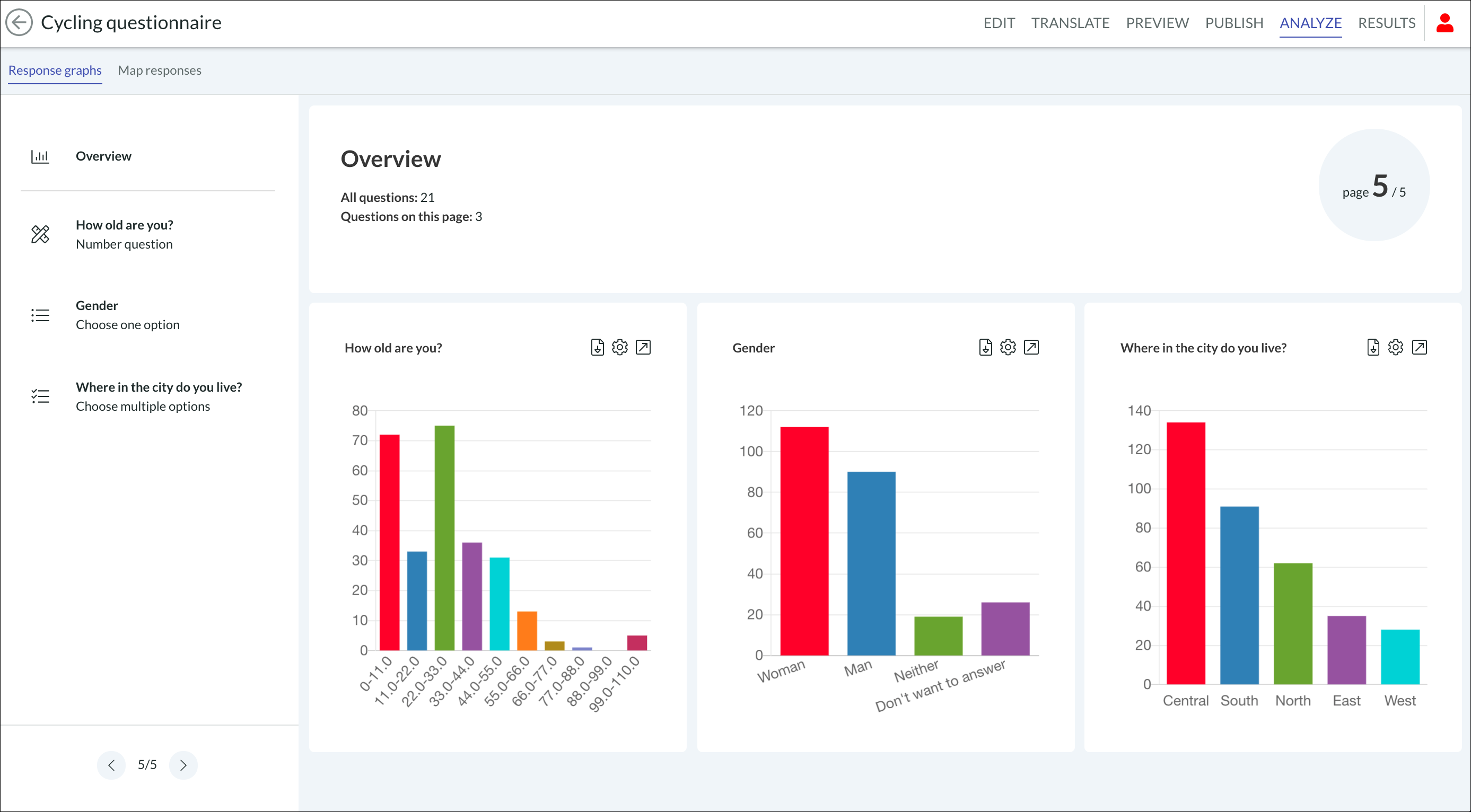 By popular demand, the response graphs are back in Maptionnaire! These are graphs and tables generated automatically based on the survey results. You can find these graphs from the analysis tool. Just go to Analyze: the first tab now includes these graphs, and the second gives you access to the map response analysis.
The graphs are organized according to the order of the questions on the survey pages. If the first survey page did not include any questions with quantifiable data, then you may see a blank view at first. Simply click the arrow at the bottom of the page to move forward to the other survey pages (see arrow in the image below).
On the upper right corner of each graph, you can see three symbols (circled): these allow you to download the graph as an image file, to change its visualisation, and open it on its own.
Please note that response graphs only display data that has been submitted i.e., only responses of respondents who finished the survey and clicked Done are visible in response graphs.