How can I show a respondent what locations other people marked on the map?
Back by popular demand! The Show responses by others functionality enables respondents to see what previous respondents have placed or drawn on the map.
Set up:
To set up this functionality, you need to first go to Questionnaire settings and to the General tab. There, switch on Allow public responses. If you want to show the other respondents' answers only on the last page, then switch on Show public responses by other on last page. In that case, remember to make sure that the last page has a map as its background. Please note that you can choose to show the public responses either on the same page as the mapping question, or on the last page of the survey, but not on both.

Then, you need to go to each map question that you want to make public and switch on Make responses public under the Extra settings tab.

If you also want to make public the comments that people leave related to different locations in the pop-up window, go to the pop-up window edit mode and switch on the Make responses public setting in the Extra settings of the comment field. If you set the responses to the element to be public but don't set the comments left in the pop-up to be public, then only the map points and lines that the respondents leave will be shown, without their responses.
Please note that respondents have to click 'Done' at the end for their responses to be shown to everyone. Therefore, if you use this function, it may be a good idea to include an extra reminder of this at the end of the survey.
Moderating public responses
When using the 'Show responses by others' setting, it's also important to moderate them in case a respondent submits something inappropriate. To do this, go to the section called Moderate.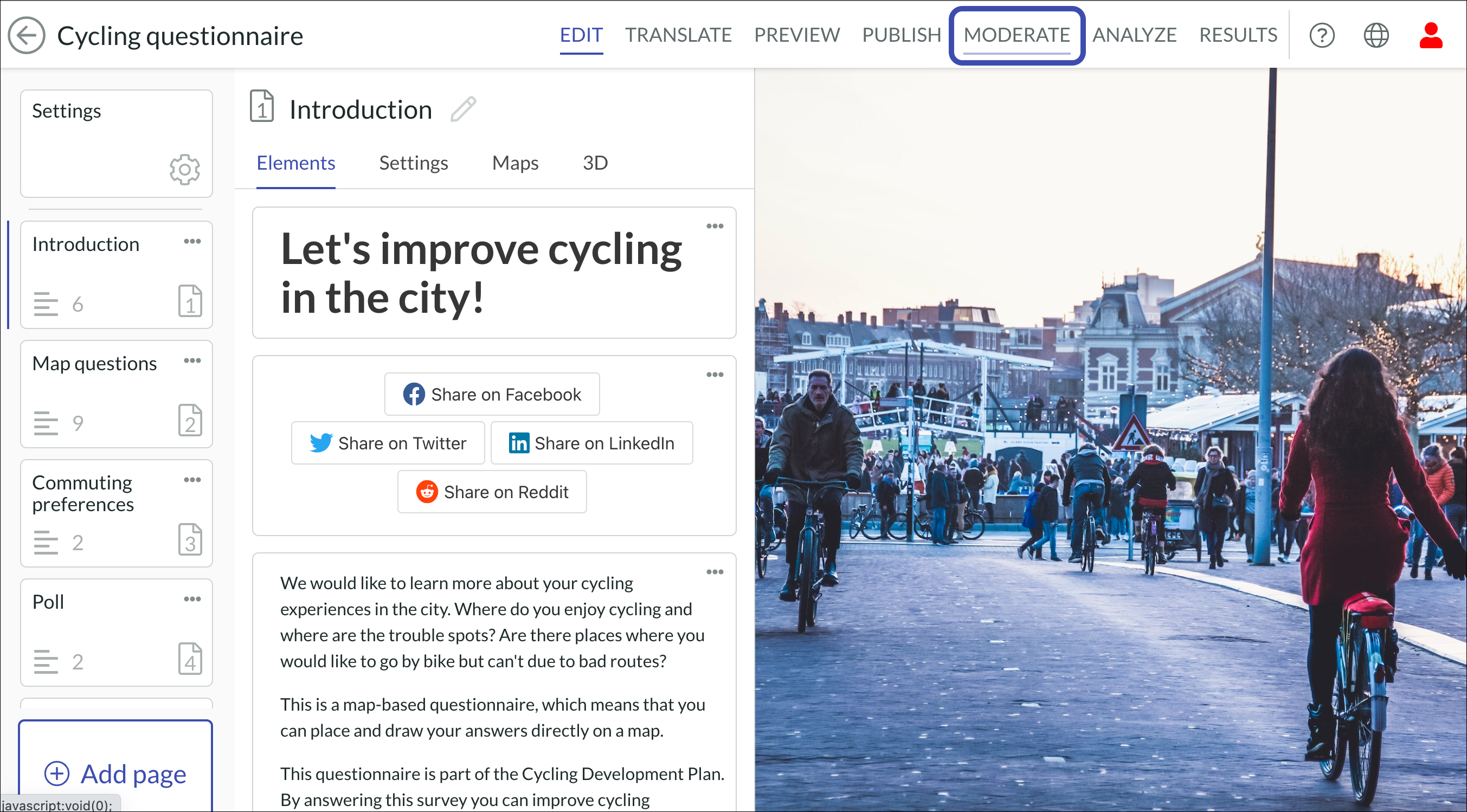 In this section, you can browse the comments. You can hide responses from the switch under Hidden by moderator.