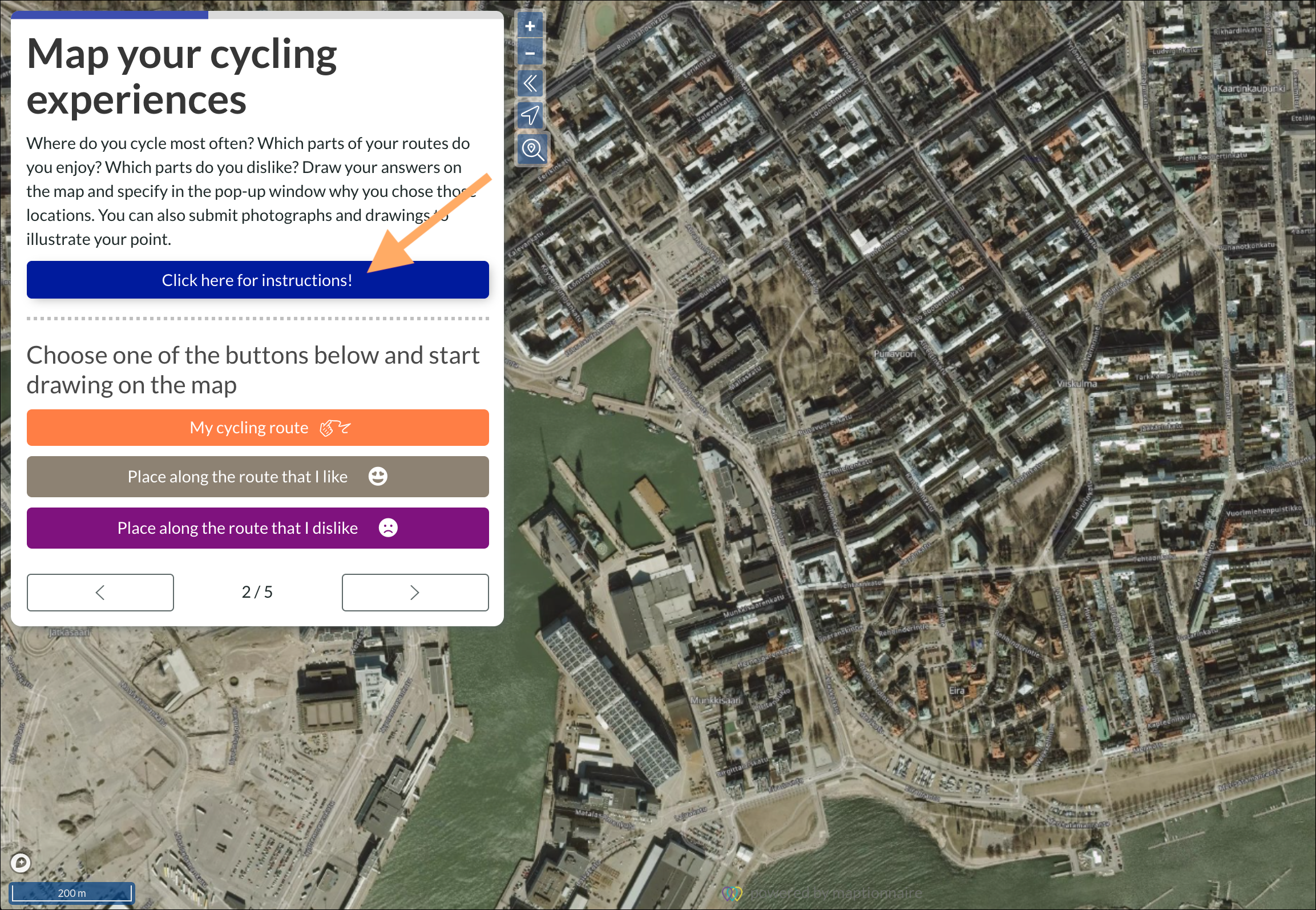 Use this element to add a pop-up window to your questionnaire. You can use the pop-up window to include additional information such as images or text.
To create a pop-up window, add the element to your draft. Then click the three-dot symbol on the upper right corner of the element and choose Create pop-up from the drop-down menu:

A new page should open. Add the content of your pop-up there:

When you want to return to edit the content, simply click the three dots again and choose Edit pop-up.