Please note that this article is about how to register as a member of the public who is signing up to answer a questionnaire or to comment on a post. For information on how to register to Maptionnaire as a project worker, please see this article.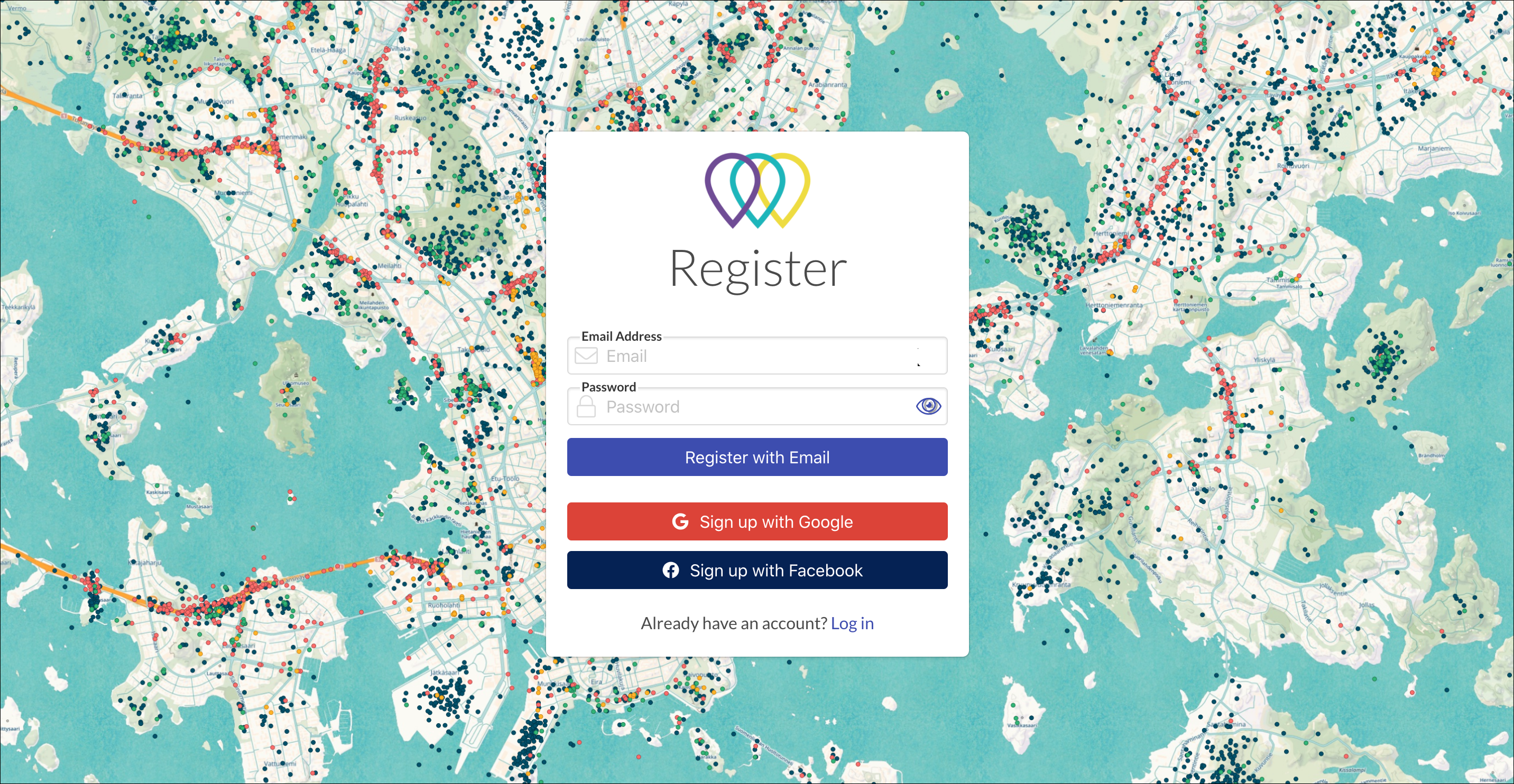 Why should I register?
Some questionnaires may require that all respondents register or sign up before accessing the questionnaire, e.g. to comply with GDPR. Commenting on posts is also only possible for signed-in users. Furthermore, registering allows you to review and alter the responses that you have given even after you have submitted your answers! In other words, registering allows you to control the responses you give and the data that is collected about you.
How can I register?
You can register to Maptionnaire with an email address (here).
Access your user profile and settings
Once you have registered, you can access your information from a drop-down menu that opens under your username in the upper right corner.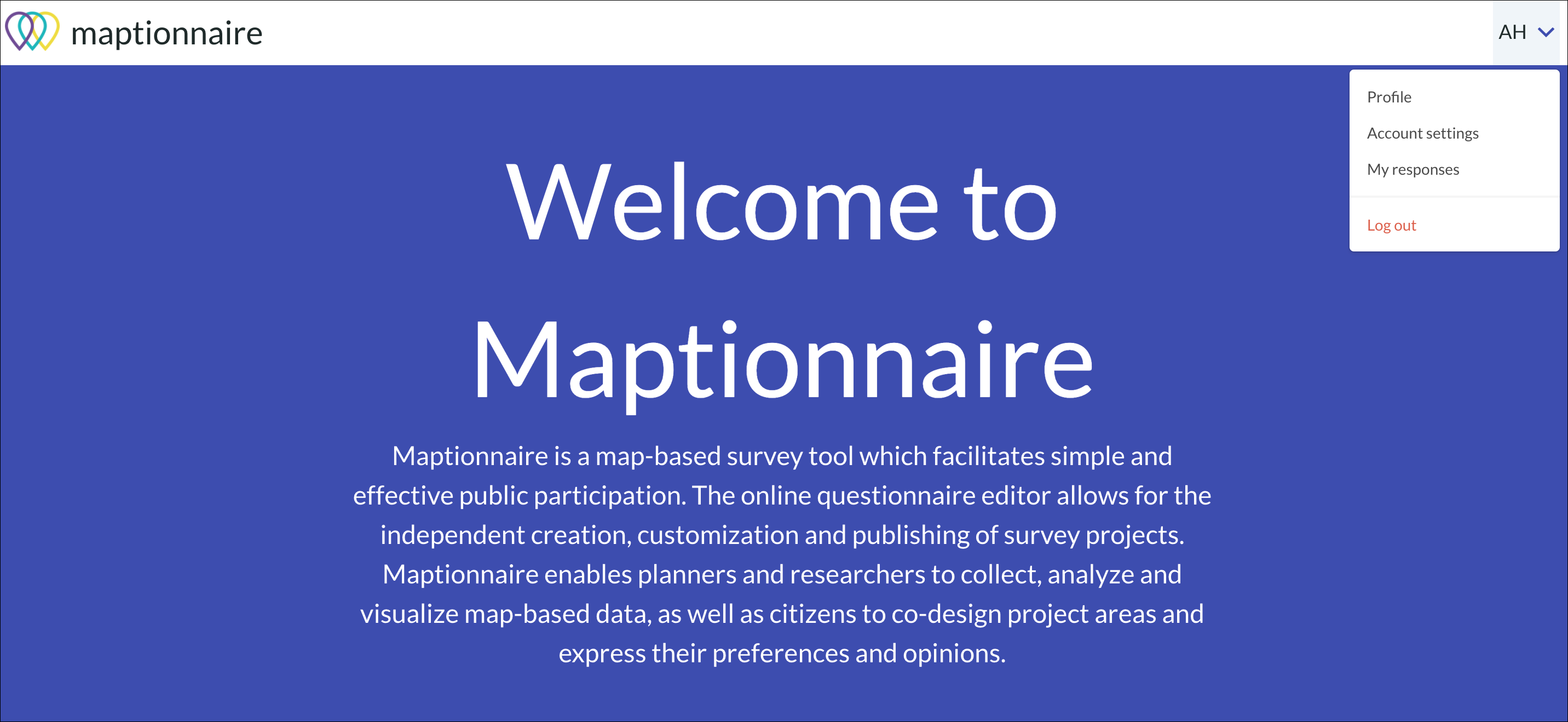 Under the Profile tab you can change your display name:

Under the Settings tab you can:
Verify your email
Choose a language preference
Change your password
Connect your Google and Facebook accounts to Maptionnaire

Manage your responses and other data
To view, edit or delete the questionnaire responses and other data that you have given, go to the Data in your user profile. All of the responses and comments that you have left are listed there.