How can I hide map layers from showing on the survey map when the respondent first loads the survey page? I want the respondent to be able to click them on if needed.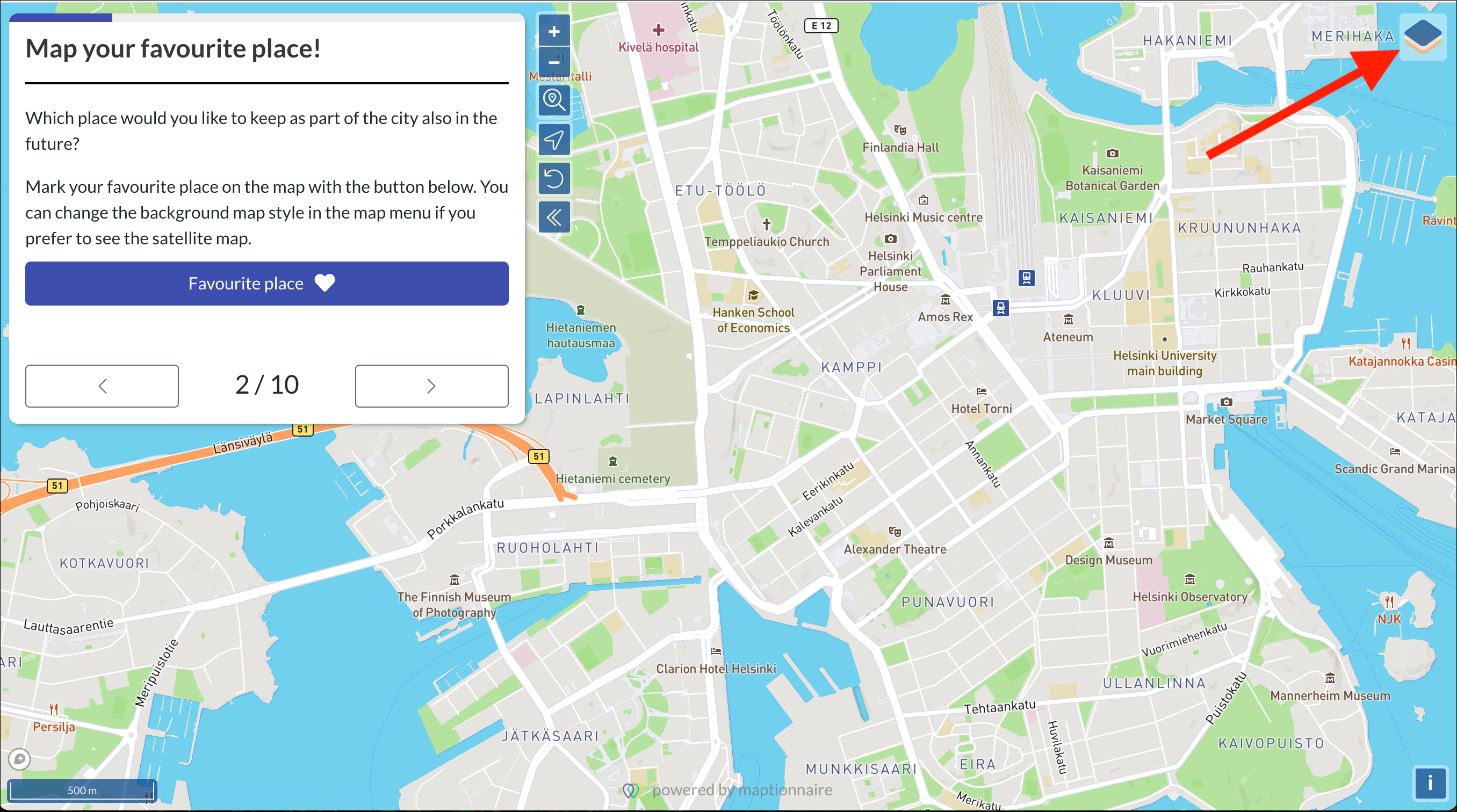 Respondents can switch between different map layers in the layer or map menu. It is always located in the upper right corner of your survey.
For example, if they want to view map pins they placed on the map on the previous survey page, they can click open the layer menu, and select the answer layers they want to see.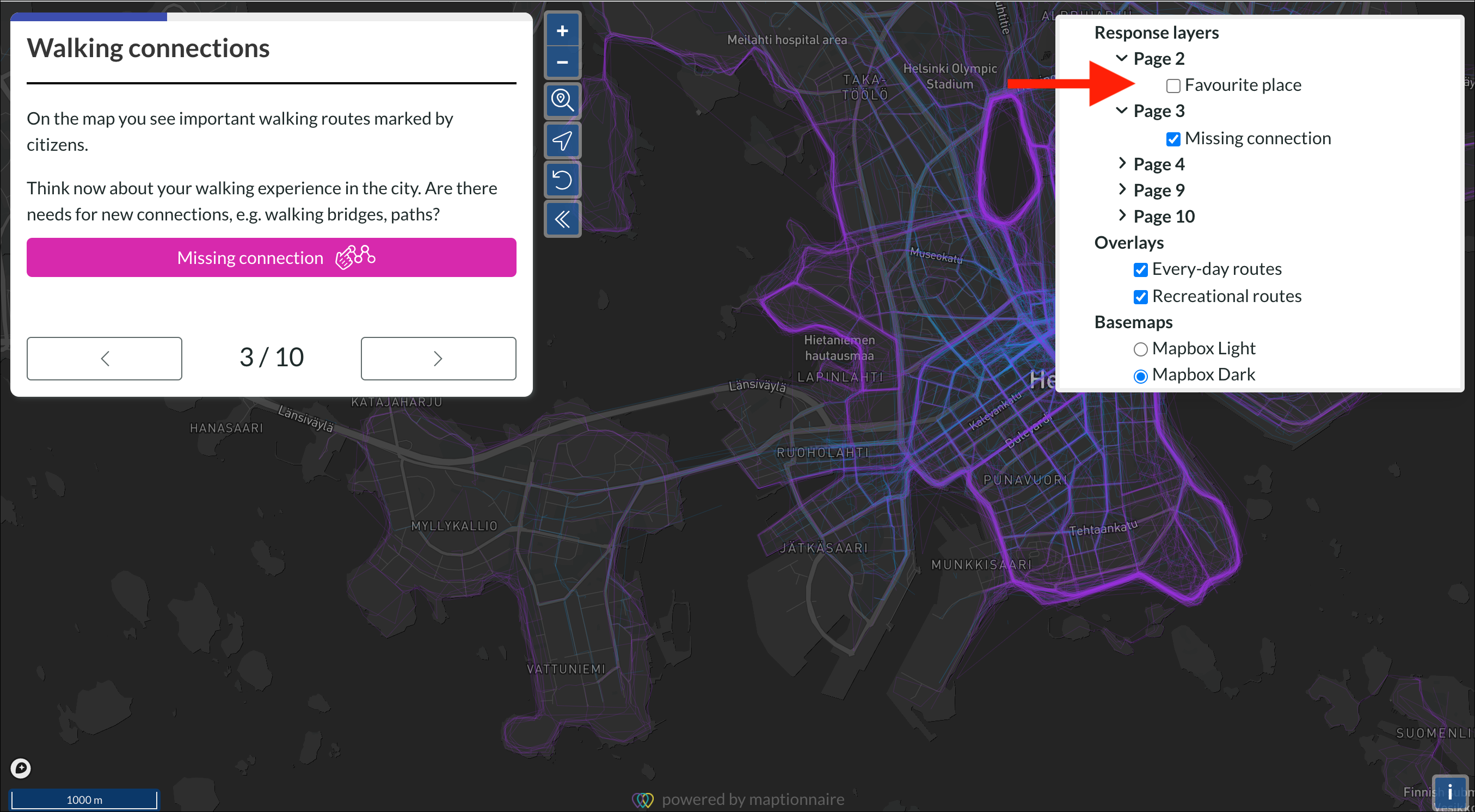 You can also hide certain map overlays from being visible initially, but make it possible for the respondent to add them to the map if needed from the layer menu. To do so, add the map layers to your survey as usual and then go to the survey page's Maps section. You will see the map layer name under Map overlays; untick the box next to it, and it now becomes visible on this page only if the respondent chooses it from the layer menu.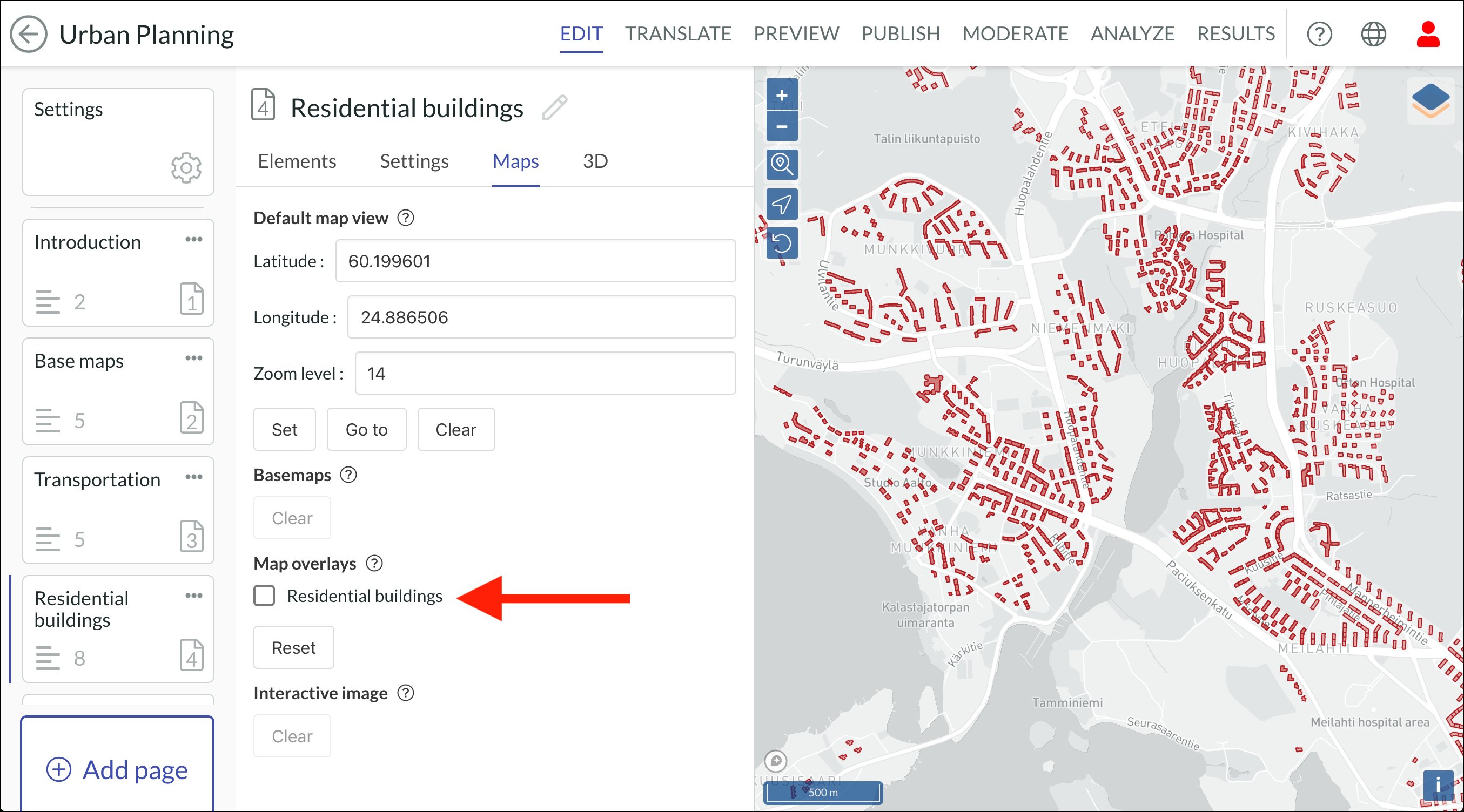 Pro tip
Remember to always check how you have named your map layers. File names like 'citymap_districts.zip' may work for organizing files on your computer, but won't look very good in your survey's layer menu. You can always change the survey names to something more sensible in the Maps section in questionnaire settings, or change them directly in Materials.